The Personalized Care You Deserve
Family Dentist in Hoffman Estates
Welcome to Hoffman Estates Dental Professionals!
Drs. Teruyuki Hatakeyama and Thomas Hatakeyama, Hoffman Estates dentists, are committed to providing you with excellent dentistry in a comfortable environment. You deserve a skilled, experienced dental team that can help you ensure great oral health. Experience what patient-centered care can do for you. We welcome new patients of all ages.
Enjoy the Convenience of Comprehensive Dentistry
You are important to us. For your convenience, we provide a wide range of dental solutions in our local Hoffman Estates location. Some of these options include Root Canal Treatment, Wisdom teeth extractions, some periodontal surgery, Same-Day Crowns, dental implants, orthodontics, and more.
Your Care is as Individual as You Are
Your dental care experience is fully personalized at Hoffman Estates Dental Professionals. Our friendly, knowledgeable team will address every question and concern. Your oral health needs, goals, and priorities are the focus of your customized treatment plan. We want to work with you to create the beautiful, healthy smile of your dreams.
Optimal Results Through Proven Technology
At Hoffman Estates Dental Professionals, you will benefit from our state-of-the-art facilities. We use accurate, efficient modern equipment to ensure your comfort at all times. Some of our advanced dental technologies include digital x-rays, intra-oral camera, digital cephalometric x-rays, digital panoramic x-rays, CAD/CAM machine, soft tissue laser, and more. Visit our Technology page for more information.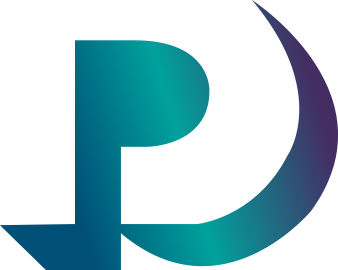 I have been looking for a good dentist for a long time now and finally found one at this hoffman estates dental professional. All the staff and the doctors are so professional and friendly. Especially dr. Thomas. I have been so scared of fixing my teeth for a long time. But dr Thomas and his staff took away my fear in a few seconds. After each procedures I felt no pain at all. For a first when I went home after the procedures I was able to eat right away with no pain at all. I would recommend everyone to choose this facility for there family and friends.
Dr. Hatakeyama is HIGHLY skilled, honest, and very gentile. He is able to fix teeth that other dentists said had to be pulled. His work is superior to several prosthodontists I saw before him. In addition, he will not try and sell you services you do not need. I came here for a second opinion and Dr. Hatakeyama informed me I did not need the expensive services the other dentist was trying to sell me. The entire staff at Hoffman Estates Dental Professionals are extremely professional. Dr. Hatakeyama is the only dentist I have ever fully trusted. This office is amazing!
Very friendly and professional. I had really good time at there. Highly recommended.
Amazing dentist! Reception and doctors are great!
Dental Hygienist Anna and Dr Petrilli are amazing! My family loves coming to this dentist office.
Great service and cleaning. Friendly doctors and staff! Highly recommend cleaning with Anna. I'll definitely be going back.
Amazing experience every visit. From the front desk staff to the dentists, they have been friendly and professional. I always tried avoiding dentist appointments due to the anxiety of previous experiences, but now I actually look forward to visiting. Anna, one of the registered dental hygienist, is so personable and really helpful about informing me about ways to help my personal dental issues. She has always stopped in to say hello every appointment I have and see how everything is going. Dr. Thomas is also fantastic and talked me through the game plan we have for my future dental visits. He is very patient and addresses all questions/concerns I have. I would recommend Hoffman Estates Dental Professionals to everyone! Especially people who are usually hesitant in going to visit the dentist.
I wish I could give Hoffman Estates Dental Professionals more stars. I recently had to find a new dentist due to the retirement of my former dentist. A friend recommended Dr. Hatakeyama. I can't say enough about Dr. Hatakeyama and his staff. You are always greeted in a very friendly and professional manner when you enter his office. His office staff is exceptionally helpful and very personable. The Dr. is very warm and puts you at ease immediately. Dr. Hatakeyama is an excellent communicator and thoroughly explains any dental procedures before he performs them. I find him to be extremely gentle. I had four wisdom teeth extracted and felt absolutely no pain during the procedure. I was absolutely amazed at the fact that I felt no pain afterwards! His office staff even followed up with a phone call the following morning to see how I was doing. If you are looking for superior Dentistry services I can't recommend Hoffman Estates Dental Professionals and Dr Hatakeyama highly enough..
Soham Upadhyay
2020-02-07
Highly recommended! Dr. Thomas H. is great at what he does and the staff is very helpful and truly concerned for your comfort. Every visit is always a great experience!
Visit Our Hoffman Estates Dental Office
Family Dentist in Hoffman Estates
Amita Health/St. Alexius Hospital
Doctor's Building Two
1585 Barrington Rd., Suite 205, Hoffman Estates, IL 60169
Convenient Office Hours:
Monday: 9:00am - 8:00pm
Tuesday: 9:00am - 8:00pm
Wednesday: 9:00am - 6:00pm
Thursday: 9:00am - 6:00pm
Friday: 8:00am - 5:00pm
Saturday: 9:00am - 2:00pm
We proudly serve Hoffman Estates, Streamwood, South Barrington, Palatine, Hanover Park, Schaumburg and surrounding areas

Read Our Hoffman Estates Dental News
Hoffman Estates, IL Dentist